Amazing Memorable Vacation Trip to Munnar
"Tourists are bound to have boundaries ,

travellers don't see them…feel them !! "

AmazingTravelTales
India is full of mesmerizing places across the length and breadth of the country. Each place has a different story to tell in different seasons. So, we decided to leave the default mode of travelling to a place in its peak season when we visited this gem of a place.
We are talking about our amazing memorable vacation trip to Munnar – A Heaven in God's Own Country !!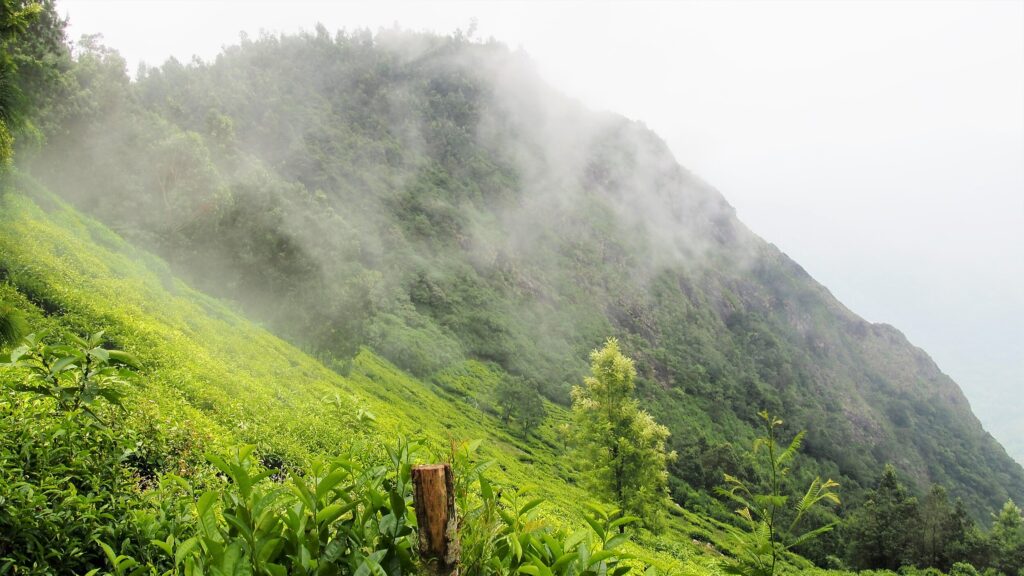 This blog is about the epic memories we lived and created in this beautiful place.
Best time to visit Munnar
September to March because the weather remains pleasant during this tenure. But we decided to visit this place in May, the summer season in this part of Kerala.
Duration of Trip
It was, in total, 7 days trip including travel. The reason being we were very specific as to what we would visit in Munnar and nearby areas. As you all know that we live in Bengaluru. So, it was to and fro trip between Bengaluru & Munnar.
Mode of Transport
We planned to have a road trip to Munnar. The reason was simple. The purpose of this trip was to enjoy each moment of this trip. We hired a cab from MakeMyTrip. Later, it turned out to be the best travelling decision ever made by us.
Our Accommodation
We try to plan each trip in such a way that it gives a unique experience that will leave unforgettable memories. So, the accommodation had to be different – not the usual type but a magical and thrilling abode. We finally agreed upon a resort- far from the crowd- in a serene environment – on a hilly top – overlooking a lake. Ragamaya Resort & Spa.
Route taken
We wanted to take a route full of greenery, scenery and good roads. We researched through many articles and many YouTube videos. We decided to take this route, and we were not let down. Yay !!
Bengaluru -> Electronic City -> Attibele -> Krishnagiri -> Salem -> KumaraPalyam
-> Chinnar Wildlife Sanctuary -> Munnar
Toll Taxes
| Places where Tolls were Paid | Charges |
| --- | --- |
| Electronic City | Rs 45 |
| Attibele | Rs 25 |
| State Change | Rs 500 |
| Krishnagiri | Rs 65 |
| Salem | Rs 90 |
| KumaraPalyam | Rs 55 |
| Chinnar Wildlife Sanctuary Fees | Rs 100 ( Rs 50 per person) |
We started our journey from Bengaluru early morning at around 4 am. The cab from MakemyTrip reached on time.
The city roads were almost empty then, but as we reached the Electronic city toll booth, we saw a surge in traffic. We made the payment and moved ahead.
The early morning breeze was so fresh and energetic. The excitement was high. We crossed Attibele and reached the border of Karnataka and Tamilnadu within a short period. We paid the "State Change" fee and continued our journey.
We stopped at "A2B " – a famous food outlet in South India near Salem. The premises was big enough for parking vehicles. The location was super fantastic, overlooking huge mountains and greenery. And top of it, the breakfast was good. The prices were nominal.
We started again, enjoying the greenery and good music. We did not know when we left the national highway for the state highway because of the excellent road conditions. The eyes were trying to capture all the greens around us.
Suddenly, we saw something which we could not have expected. Wind turbines !! We are not sure which town it was, but they were in huge numbers. It was a surreal experience.
We carried on from there. We reached the tiger reserve entry gate and made the payment. Now, the hilly terrains have become visible. We stopped wherever we wanted to take a rest and soak in the beauty around us. We were delighted with the road conditions.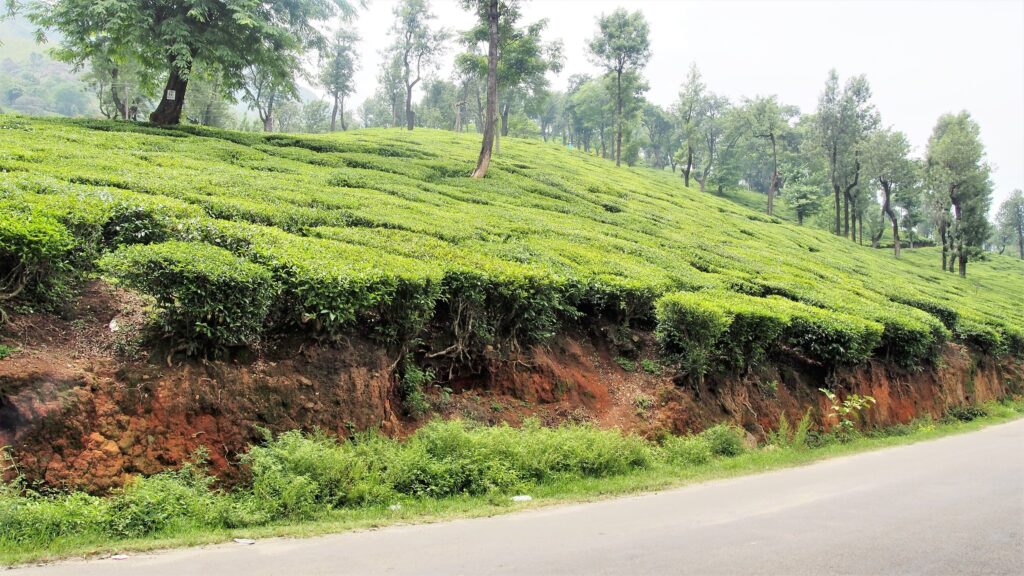 The mountains of the Munnar region were filled entirely with tea gardens. It was a never-ending stretch of beautiful green leaves. We reached Munnar town centre at around 3 pm.
We were starving and started looking for a decent place to have food. Finally, we found one and had an excellent lunch. Post that, we continued towards our resort. The resort was on the hilltop. It was far, far away from the tourist-rich town centre. We made the necessary check-in formalities and retired to our room. Our room was Raga Premier Lakeview – 1st Floor with Vantage View.
Next day , we woke up late. We took our time and had an awesome breakfast overlooking the lake. All the sites that we had to visit were on the one long stretch of the same road which made it more comfortable for us.
Photo Point -> Honey Bee Nest -> Carmelagiri Elephant Park -> Grandis View Point -> Mattupetty boat point -> Echo Point
We took our entire day to visit these places one by one. There was no hurry. We missed one thing, though. We could not get a boat ride in Mattupetty dam backwaters as the weather was not clear.
We enjoyed the weather, the location and our company. We took lots of photographs. When we were at Mattupetty dam, it started raining. It made the temperature even colder. We decided to have tea from the roadside shop.
The tea preparation was very different from our North side. We were doubtful if we would like its taste. But, when we had it, it was super delicious. Liked the Munnar tea !! 🙂
We head back to our room and retired for the day.
The next day, we had to go to Kalvari Mount- the backwaters of the Idukki dam. It was a good journey from our resort to the place. We saw local Kerala households, the local shops, the daily everyday lives and – I was jealous !!
When we reached the place, it was an approx 1 km upward road to the top of the hill from the main road. There is ample space for vehicle parking. We had to take tickets. When we reached the viewpoint, the scenes were breathtaking. You have to visit this place to see its beauty.
We spent a reasonable amount of time over there. We returned from there and went window shopping in Munnar town. It is like any other hill station market but different. We purchased a few spices, had some snacks and returned to our room.
The next day was the day to visit the Kolukkumalai tea estate. The journey to reach our resort's tea factory will be etched forever in our minds. It was like we were travelling in heaven, on clouds. We can't express our happiness that we decided to visit this gem of a place.
We reached a small village where a booking counter/entry gate is made for the tea state excursion. You have to leave your vehicle here and hire a jeep. It can be shared or private. We took a private jeep. The cost was 2000/- INR( If I am not wrong).
You have to visit this place to feel the freshness of the air, the tea gardens all around, and such a quiet/peaceful place – It's heaven for us city folks.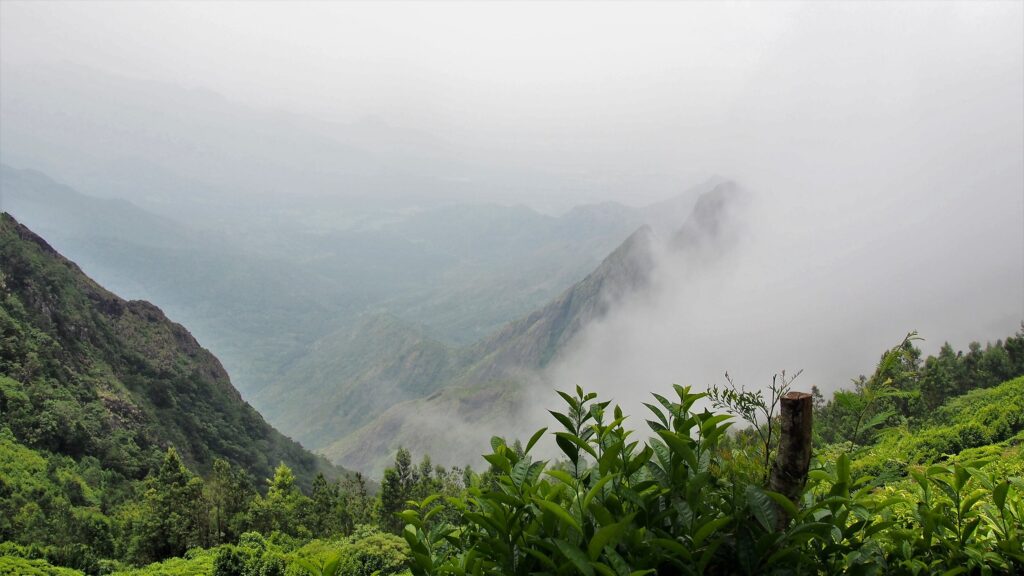 The fare you paid initially will cover the a) to and fro journey by jeep b) whole tour of the tea company. There is also a small shop beside the tea company which will allow you to taste the varieties of tea grown in the estate at a nominal price. They also sell locally grown cardamom.
We really liked the taste of tea. We also purchase tea and cardamom for our home. Overall, it was a pleasant experience to see a tea company started by English still functioning to this date.
It took an entire day to visit this tea estate. We returned to our resort and relaxed. Took a delightful dinner at the property.
The next day, it was check-out time. We did the formalities and hit the road. We took the same route back to Bangalore and reached our flat at around 10 pm.
In the end
It suffices to say that we had a fantastic tour to Munnar via road trip. It was all planned by ourselves – we felt satisfied with our itinerary. We highly suggest you visit this heaven of a place, be it any time of the year. It will not let you down !!
If you like the post, you can pin it !!
You will find other interesting reads here: