A Delightful Day at Phoenix Palassio Mall
Phoenix Palassio mall is a new entrant in the Lucknow landscape and boy-oh-boy, does it not look marvelous at the first sight !!
We are in my hometown these days – Lucknow. We wanted to break the monotonous routine of "Work-from-home" mode and hence, came out the idea of visiting this mall.
We googled the distance from our house and it was around 21 kms. It has become an average and comfortable distance to visit a site in Lucknow. It was a scenic drive from over Shaheed path to the mall premises.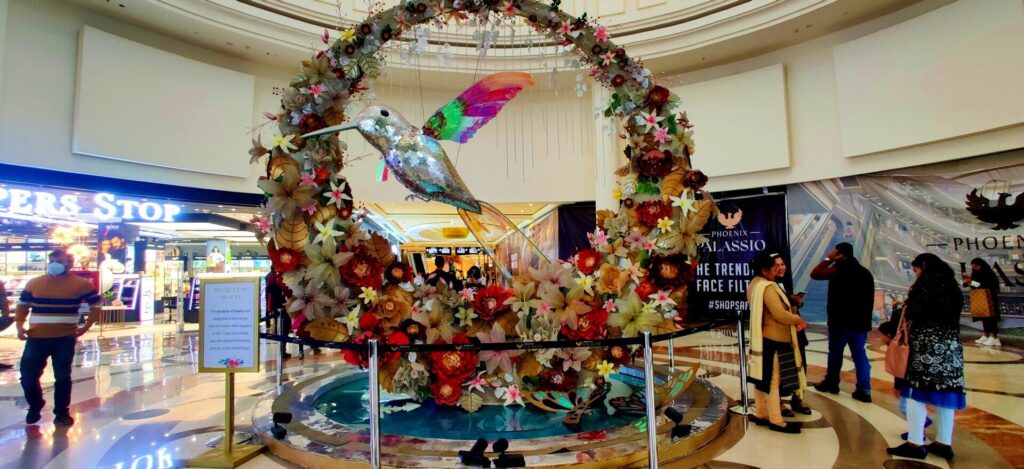 The phoenix mall is located adjacent to the beautiful Ekana Cricket stadium. We reached there post lunch and it was around 2 pm. The very first sight of the mall is impressive. We parked our car in the underground parking and that is also spread across huge area.
There is another phoenix mall in our vicinity which is small in size but is sufficient to cater the local population.
The entrance is impressive. We later came to know that we had entered in the mall from the back entrance. But that too, was nothing short of amazing experience. The security guards were monitoring the temperatures and the sanitizer was available nearby.
There are plethora of brands – national or international. These brands serve multiple categories – clothing, footwear, dining, toys, jewellery and many more. These brands have all kinds of products – from the latest trends to the discounted ones.
As we are reaching year end, there are various decorations placed at different locations within the mall. for me, personally, the two elephants were the most attractive and beautiful pieces that I saw.
As this mall is a new constructed premises, the focus given on minute things is worth mentioning. The washrooms are super clean . The roof lightings need special mention. They are beautiful and huge.
You can find various kinds of decorations here and there which play an important part to make this mall look grand. The lamps hanging from the roofs or beautiful peach trees. We are not very far from a photograph taking location , anywhere within the mall.
All I can say that we really enjoyed our time there. This mall is a beautiful and grand addition to our Lucknow city. We hope to see many more architecture to come up and make our lovely city – more beautiful.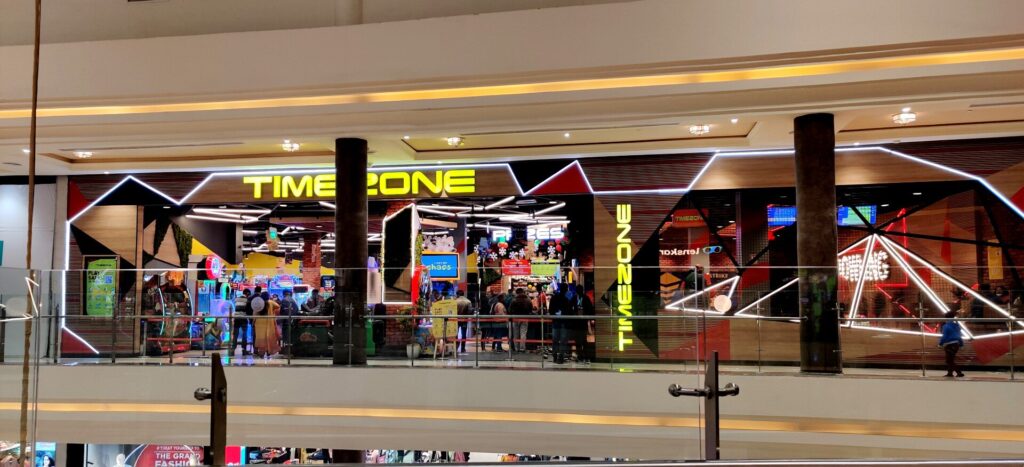 How to reach ?
Their official address is:
Amar Shaheed Path Sector 7- Gomti Nagar Extension, Lucknow, Uttar Pradesh-226010
Landmark: Ekana Cricket Stadium
This city has never seen such a huge sprawling mall before. Things are changing now. I hope that this kind of development reaches to other regions of the state/country as well.
I hope that you ,too, visit this place and have a wonderful time with your family and friends !!
You will find other interesting reads here: