Earthen Wellness – A Luxury Spa In Bangalore
This Ayurvedic spa claims to be the best & highly rated Ayurvedic Spa and Wellness Centre in Bangalore.
Well, why don't we find out !!
As you guys know that we both are IT professionals. And, since March 2020, COVID lock-down has gone through various phases . Everyone has to avoid mingling with people since then.
We have been busy with our office work in "work from home" mode and it has come to the point that we wanted to have some relaxed time. We can't take a vacation – being cautious of the situation around. So, we decided to visit this Ayurvedic spa and have some good time.
We live in Bangalore. So, there was no hurry to reach there. We visited Earthen Wellness post lunch time(around 3:30 pm). We did not face any difficulty to locate it.
The premises has not much space for parking. As these days – there is lockdown situation – the parking was empty. Be mindful of this fact otherwise.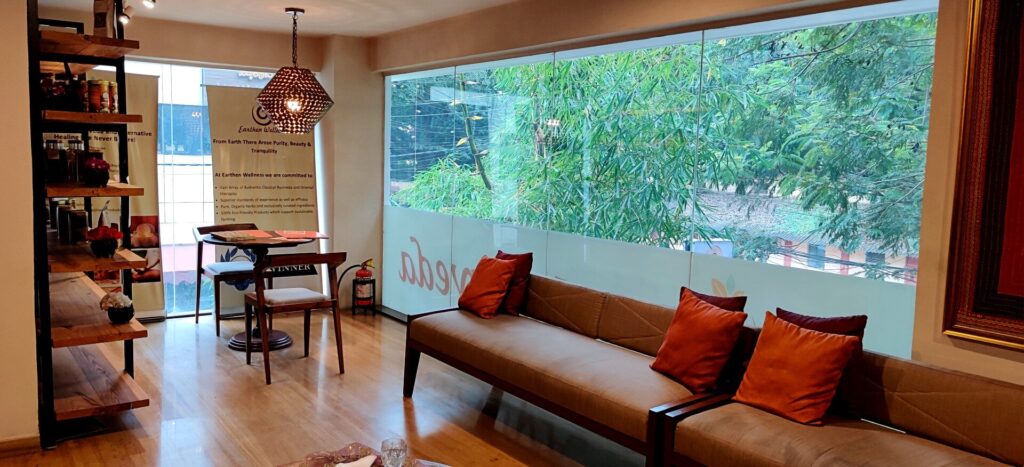 The reception is at the 1st floor of the building. We were greeted by Mary. She was very polite. We opted for Radiant Glow Facial with the duration of 60 minutes. They have a coffee book where each services have been explained clearly and thoroughly. Mary asked us to wait for some time to get the things ready.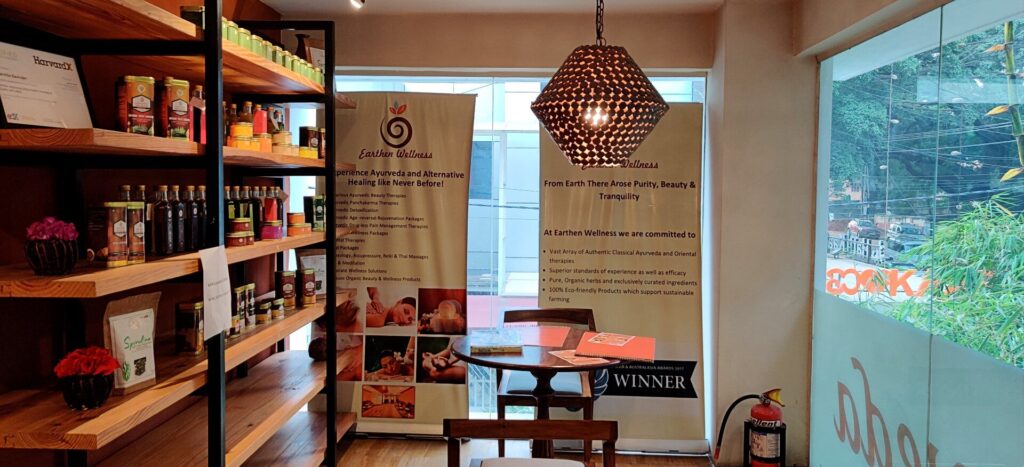 We were escorted by Mary to individual floors. Ladies have to go to 2nd floor and gents have to go to 3rd floor. The waiting and sitting area was clean and cozy.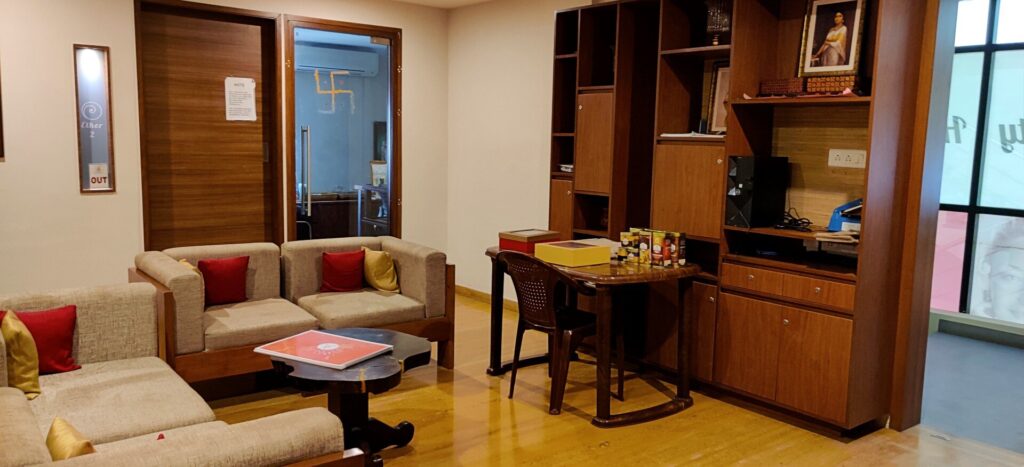 There were multiple rooms for the spa sessions. My attending person was Gayathri. She directed me to one of the rooms. The room's space was properly managed. It was divided into two halves – one half had almirah with enough space to put one's belongings along with a shower area and the other half had the laid down table.
I have to admit that Gayathri was excellent .I did not feel uncomfortable ,at any time, during an hour long session. Multiple materials(in paste form) were used which had an extremely mild and beautiful smell.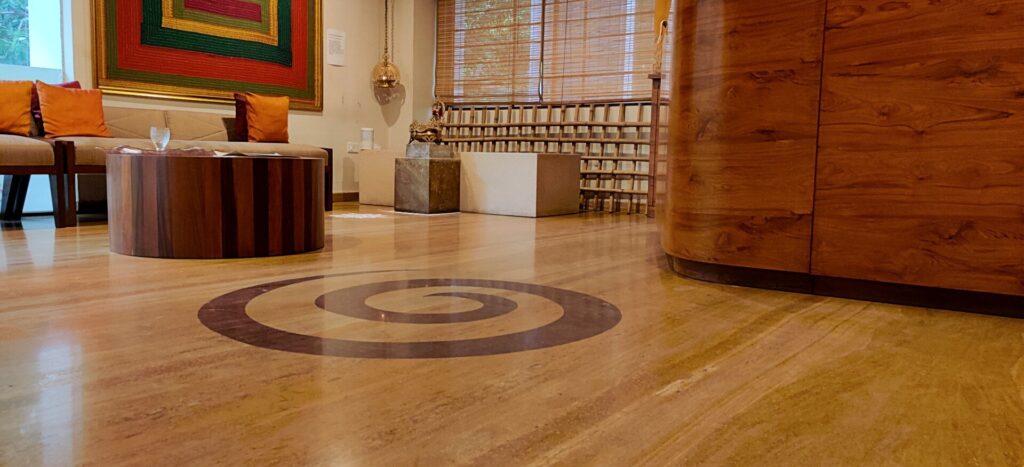 My wife, too, was pleased with the whole experience. We both felt extremely relaxed after the sessions.
Payment Options
We did not face any challenges during the payment. There were equipped with all the modern day payment modes.
Products
They had a display of various kinds of oils and ointments in the reception area. Also, besides parking, they had a separate room with all their products.
There was another section in the restaurant where multiple small stations were built to serve different kinds of dishes – like Gol-Gappe, Jalebi, Kebabs, Pasta, Dosa etc.
Address
Their official address is:
40, Ulsoor Rd, Yellappa Garden, Yellappa Chetty Layout, Sivanchetti Gardens, Bengaluru, Karnataka 560001, India
Landmark: Near to Citrix Systems
It was a day well spent. We both liked the overall experience with the Earthen Wellness. If any person, either a bangalorean or a traveller , is looking for a well-serviced ayurvedic spa with all the ingredients being used as totally organic, we highly recommend this place !!
Finally, we can say that:
Earthen Wellness is certainly one of the best Ayurvedic Spa and Wellness Centre in Bangalore.