17 Best Pre Wedding Shoot Locations in India
Introduction
Pre-wedding photo shoots have recently gained immense popularity in India, serving as a delightful prelude to grand wedding celebrations. These shoots allow couples to capture their love and anticipation in stunning photographs that will be cherished forever.
This article aims to present the 17 best pre-wedding shoot locations in India for 2023, guiding couples in finding the perfect backdrop for their love story.
Importance of Choosing the Perfect Location
Selecting the right location plays a pivotal role in ensuring captivating pre-wedding photographs. Each couple has a unique personality and love story, and the chosen location should reflect these intricacies. A picturesque setting adds depth and meaning to the photographs, enhancing the visual narrative.
Therefore, couples must carefully consider their preferences and style when deciding on a location for their pre-wedding shoot.
Mystical Marvels: Pre-Wedding Shoot Locations in North India
A. The Majestic Land of Rajasthan
Rajasthan, known for its rich history and architectural marvels, offers several enchanting locations for pre-wedding shoots.
Jaipur: Celebrating royalty amidst historical splendour
The Pink City of Jaipur provides a regal backdrop with magnificent palaces, colourful markets, and intricately designed architecture. Couples can capture their love amidst the grandeur of the City Palace, Hawa Mahal, or the serene Jal Mahal.
Udaipur: Romancing amidst lakes and palaces
Known as the Venice of the East, Udaipur offers a romantic setting with its shimmering lakes and splendid palaces. The Lake Palace, Jag Mandir, and the City Palace provide breathtaking backdrops that evoke a sense of timeless love.
Jaisalmer: Capturing love in the golden city
Jaisalmer's golden sandstone architecture and vast deserts give pre-wedding shoots a dreamy and exotic ambience. The ornate havelis, Jaisalmer Fort, and sweeping sand dunes perfectly blend history and romance.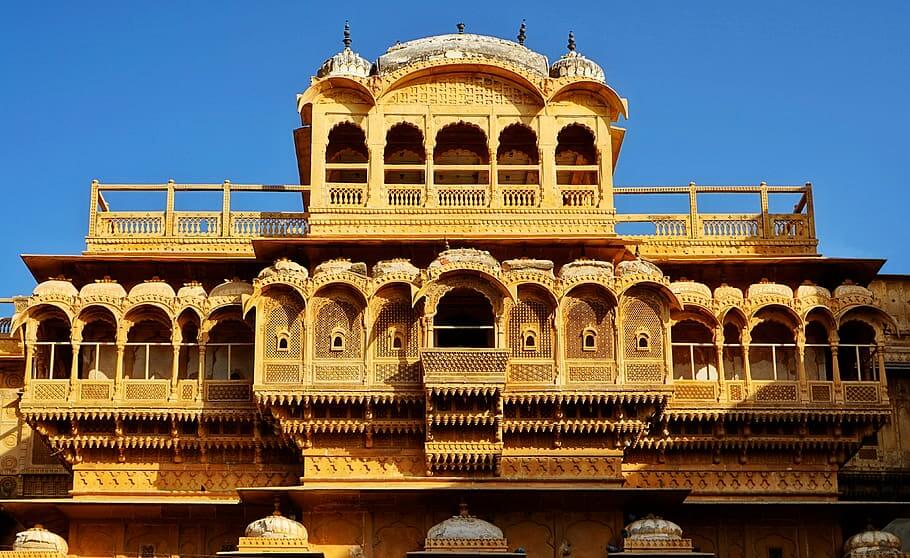 B. The Enchanting Hills of Himanchal Pradesh
The scenic beauty of Himanchal Pradesh's hill stations adds a touch of enchantment to pre-wedding photo shoots.
Shimla: Embracing love amidst the snow-capped mountains
With its colonial charm and panoramic mountain views, Shimla offers a fairytale-like setting for couples. Amidst the snow-capped peaks and verdant landscapes, the Ridge, Mall Road, and Annandale provide picturesque locations to capture their love.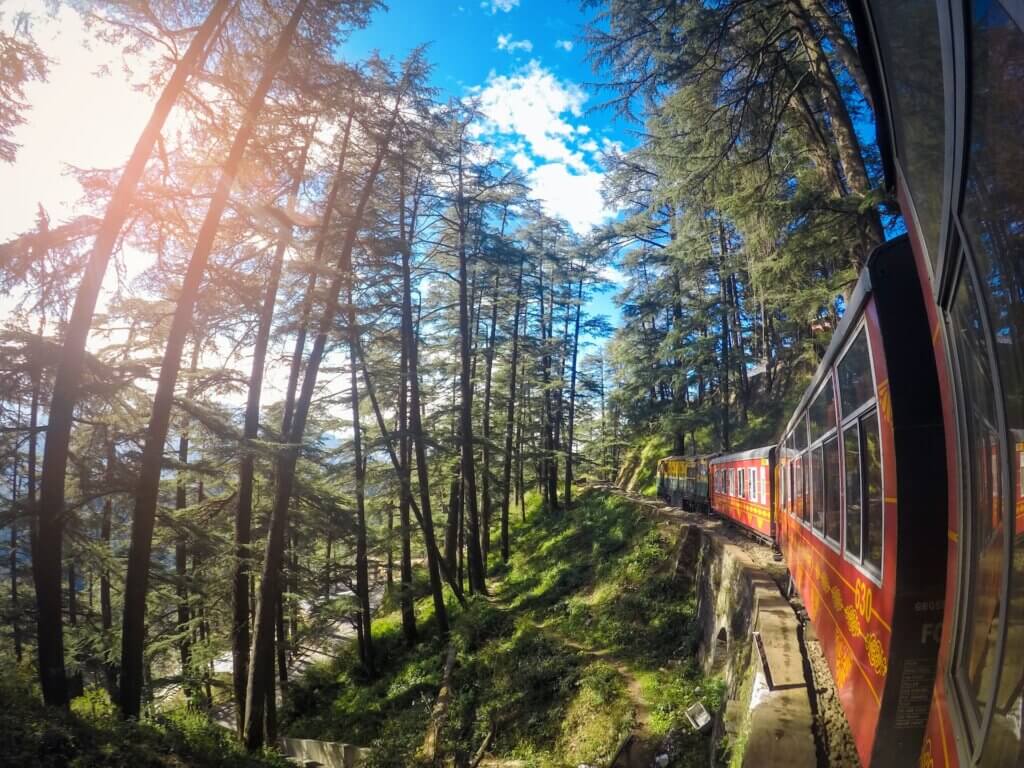 Manali: Romance blossoms in the lap of nature
Nestled amidst the awe-inspiring Himalayas, Manali provides a serene backdrop for pre-wedding shoots. The Solang Valley, Rohtang Pass, and Hadimba Temple offer breathtaking vistas that perfectly complement the couple's love story.
Dharamshala: Love and tranquillity blend in the Himalayas
With its peaceful monasteries and majestic mountains, Dharamshala exudes an otherworldly charm. The Namgyal Monastery, McLeod Ganj, and Bhagsu Falls are ethereal locations for capturing love amidst serene surroundings.
C. The Cultural Gem of Punjab
Punjab's vibrant culture and spiritual heritage make it an excellent choice for couples seeking unique pre-wedding shoot locations.
Amritsar: Capturing love alongside spiritual heritage and vibrant markets
Amritsar, home to the iconic Golden Temple, offers a blend of spirituality and cultural vibrancy. Couples can capture their love amidst the golden serenity of the temple or explore the bustling streets of the famous Hall Bazaar.
Magical Charms: Pre-Wedding Shoot Locations in West India
A. The Paradise of Maharashtra
With its diverse landscapes and cosmopolitan cities, Maharashtra offers many options for pre-wedding shoots.
Mumbai: Glamorously capturing love in the city of dreams
The bustling metropolis of Mumbai provides an urban backdrop filled with iconic landmarks and captivating architecture. From the Gateway of India to Marine Drive, couples can capture their love amidst the fast-paced glamour of the city.
Lonavala-Khandala: Romantic escapades amid lush green landscapes
Escape into nature's embrace with a pre-wedding shoot in Lonavala and Khandala. The misty hills, expansive valleys, and stunning waterfalls create a picturesque environment for couples to celebrate their love.
Lavasa: A modern-day romance in a picturesque town
Lavasa, often called India's planned hill city, offers a delightful blend of contemporary architecture and natural beauty. Couples can explore the colourful streets, lakeside promenades, and scenic viewpoints to capture their modern-day romance.
B. The Coastal Beauty of Goa
Goa's serene beaches, vibrant culture, and colonial architecture make it an idyllic destination for pre-wedding shoots. Romantic beach backdrops and vibrant cultures
C. The Marvels of Gujarat
Gujarat's unique blend of history and contemporary charm presents couples with captivating pre-wedding shoot locations.
Rann of Kutch: Capturing surreal love in a white desert
The Rann of Kutch, with its vast expanse of salt marshland, creates an ethereal and surreal atmosphere. Couples can witness the magical sunset or embrace the moonlit nights, capturing their love in this surreal landscape.
Ahmedabad: A perfect blend of history and contemporary architecture
Ahmedabad, a city known for its historical monuments and modern infrastructure, offers couples diverse locations. From the iconic Sabarmati Riverfront to the intricate architectural marvels of the Adalaj Stepwell, love can be celebrated amidst a perfect blend of history and contemporary charm.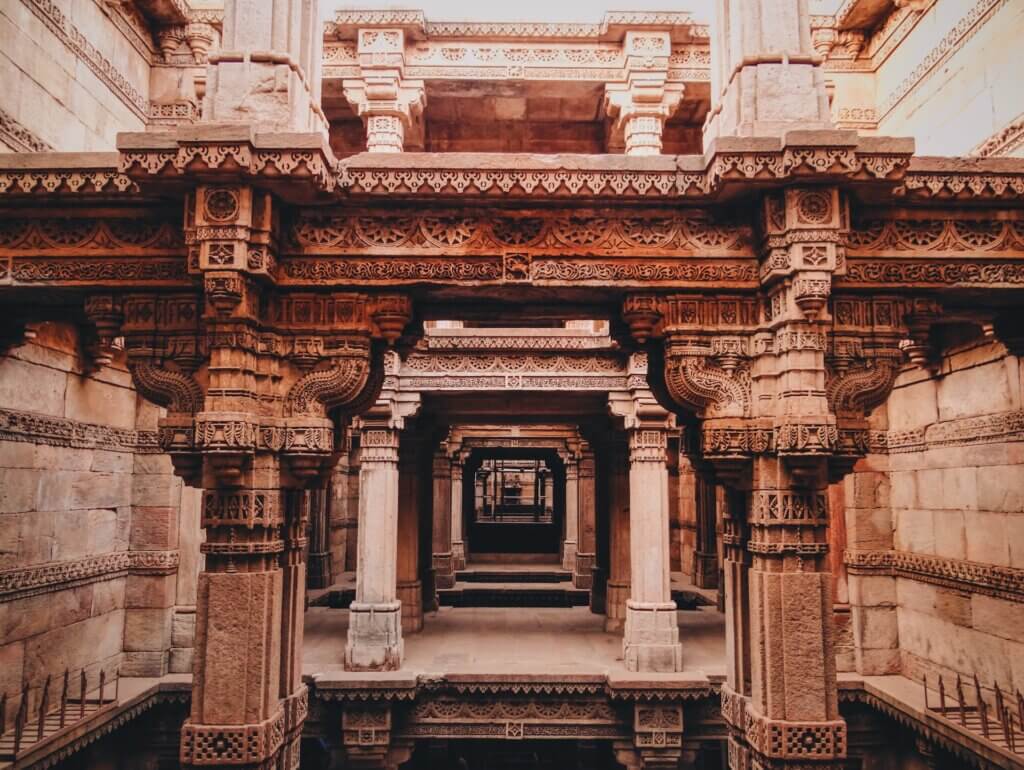 Serene Serenades: Pre-Wedding Shoot Locations in South India
A. The Backwaters of Kerala
Kerala's tranquil backwaters and natural beauty create an idyllic setting for pre-wedding shoots.
Alleppey: A voyage of love amidst tranquil waters
Known as the Venice of the East, Alleppey offers couples the opportunity to embark on a romantic journey through its serene backwaters. The traditional houseboats and lush green landscapes provide a peaceful and romantic backdrop for capturing love.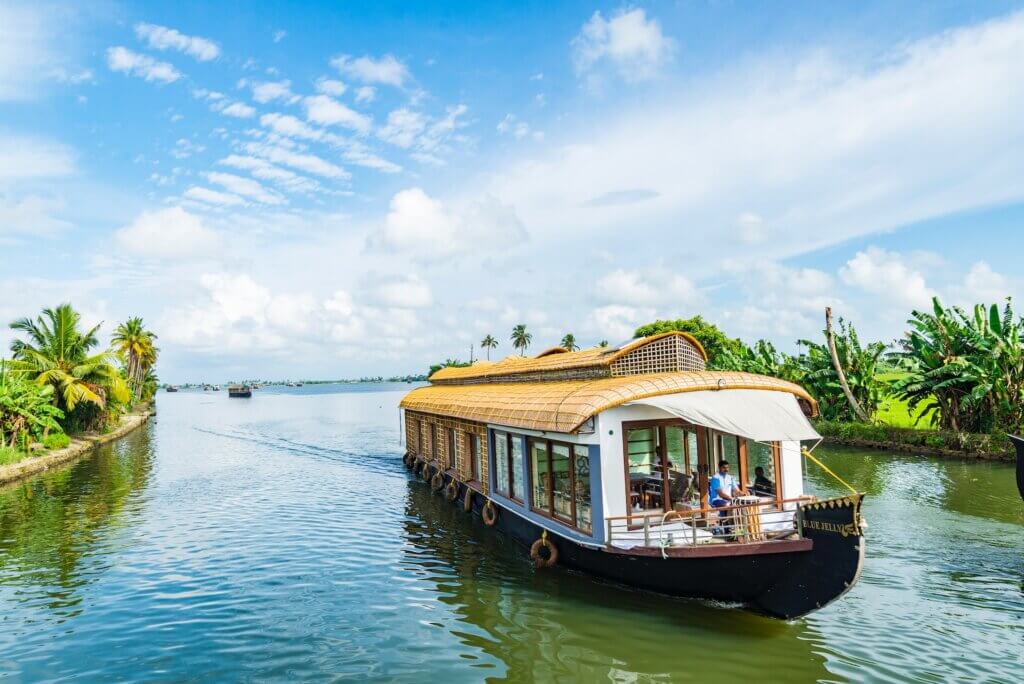 Munnar: Romantic escapes in the tea gardens and misty landscapes
Munnar, famous for its tea gardens, misty hills, and pristine valleys, offers a romantic getaway amidst nature's bounty. Couples can wander through the mesmerizing tea estates, visit the enchanting Mattupetty Dam, and indulge in the tranquil beauty of the region.
B. The Cultural Gem of Tamil Nadu
Tamil Nadu's rich cultural heritage and architectural wonders provide couples with many pre-wedding shoot locations.
Chennai: Modern love in a bustling city
The bustling city of Chennai, with its mix of modernity and tradition, sets the stage for capturing modern love. From the vibrant Marina Beach to the historic Kapaleeshwarar Temple, couples can celebrate their unique love story in this dynamic city.
Mahabalipuram: Heritage and love entwined in ancient architecture
Mahabalipuram, a UNESCO World Heritage Site, allows couples to capture their passion amidst ancient temples and intricately carved sculptures. The Shore Temple, Pancha Rathas, and the breathtaking Mahabalipuram Beach provide awe-inspiring backdrops for pre-wedding shoots.
C. The Enigmatic Beaches of Andaman and Nicobar Islands
The Andaman and Nicobar Islands' pristine beaches and turquoise waters create a paradise-like setting for pre-wedding shoots.
Havelock Island: Love unfolds amidst pristine turquoise waters and sandy shorelines
With its stunning beaches and crystal-clear waters, Havelock Island offers couples a tropical paradise to celebrate their love. The picturesque Radhanagar Beach, Elephant Beach, and Vijaynagar Beach provide a serene ambience for capturing unforgettable memories.
Dreamy Delights: Pre-Wedding Shoot Locations in East India
A. The Natural Splendors of Sikkim
Sikkim's unspoiled natural beauty and majestic mountains make it a dreamy destination for pre-wedding shoots.
Gangtok: Love blossoms in the lap of the Himalayas
The capital city of Gangtok, nestled in the lap of the mighty Himalayas, provides breathtaking views and a serene environment. From the tranquil Tsomgo Lake to the vibrant flower gardens, couples can capture their love amidst the majestic mountains.
B. The Historical Gems of West Bengal
West Bengal's historical landmarks and cultural heritage offer couples a treasure trove of pre-wedding shoot locations.
Kolkata: Traditions, love, and monumental backdrops
The cultural capital of India, Kolkata, abounds with historical monuments, majestic architecture, and a rich cultural heritage. Couples can celebrate love amidst the iconic Howrah Bridge, Victoria Memorial, and the colourful alleys of Kumartuli.
Darjeeling: Capturing romance amidst tea estates and panoramic views
Darjeeling's tea gardens, toy train rides, and panoramic views of the Himalayas create a romantic atmosphere for pre-wedding shoots. Couples can capture their love amidst the lush green tea estates, visit the famous Tiger Hill at sunrise, and explore the town's charming streets.
Summary
Choosing the perfect pre-wedding shoot location in India holds immense significance as it enables couples to capture their love in breathtaking photographs. By exploring the diverse and picturesque destinations mentioned in this article, couples can create everlasting memories that reflect their unique love story.
So, embrace the beauty of India and embark on a journey to capture the essence of your love in one of these enchanting locations.
Please do visit other interesting posts too:
FAQs
Why are pre-wedding shoots popular in India? 
Pre-wedding shoots are popular in India as they allow couples to create lasting memories, showcase their personalities, and celebrate their love story in unique and picturesque locations.
How do I choose the right location for my pre-wedding shoot?
Consider your preferences, the ambience you want, and the themes that resonate with you as a couple. Choose a location that matches your style, whether you prefer historical sites, natural landscapes, or urban glamour.
Are these pre-wedding shoot locations suitable for all types of couples?
Absolutely! The list includes various locations, from historical sites to natural wonders, offering something for every couple's preferences and personalities.
Can we incorporate local culture into our pre-wedding shoot?
Certainly! Many of these locations, like Jaipur and Amritsar, offer opportunities to showcase local traditions, heritage, and vibrant markets in your pre-wedding photographs.
How can I maximise a location's unique features?
Work with your photographer to understand the best angles, lighting, and compositions that highlight the location's essence while highlighting your love story.
Are these locations budget-friendly for pre-wedding shoots?
The costs can vary depending on travel, accommodation, and photographer fees. Research and plan ahead to determine the budget that works for you.
Are permits or permissions required for pre-wedding shoots in these locations?
Some locations, especially heritage sites, might require permits for commercial photography. Check with local authorities or your photographer to ensure you have the necessary permissions.
Can we include outfit changes during the shoot? 
Yes, most pre-wedding shoots allow outfit changes to capture various looks and moods that reflect your personality.
How long in advance should we plan a pre-wedding shoot? 
Start planning a few months to secure dates, locations, and necessary permits. Popular locations require more lead time.
Can we hire local photographers in these locations?
Hiring local photographers can offer a deeper understanding of the location and its best photography spots. Research and communicate your preferences before finalising.