12 Best Places to Visit in November USA
Overview
Summertime may take all the limelight when it comes to vacations in the USA, but let me tell you a secret – November is the unsung hero of travel months. Most of the crowd heeds the siren call of summer vacation, leaving November an oasis of ease and leisure. So, if you have a desire for less hustle-bustle and a thirst for golden landscapes, cozy coffee shops, and hearty Thanksgiving feasts, November is your month!
You don't have to fight with the bathroom queue at 7 am or navigate a sea of selfie sticks. And, boy, do I have a treat for you. I've unearthed not one, not two, but seventeen locales in this vast nation that offer you the best in terms of weather, crowd, and budget when exploring in November.
Grab a cup of cocoa, get cozy, and let me guide you through.
Understanding the November Travel Scene in the USA
First things first, let's break the ice with November. Considered a shoulder season, November fills the gap between the swarming summer and winter times, donning the aura of calm and tranquility. The fall colors in their swing act like gilding on this gorgeous month.
Why These 12 Locales Stand Out
Now, you're probably wondering why these specific details? Well, it's not merely about their intricate beauty but distinctiveness. Each of these 12 locales transforms into a whimsical canvas brushed with hues of gold, brown, and red. The air is crisp, the ambiance is serene, and they all offer something unique for everyone – be it history lovers, adventure junkies, or food fanatics.
What to Expect in Terms of Weather, Crowd, and Costs
Here's the icing on the cake. With November offering mild weather that's not too hot or cold, you'll experience pleasant temperatures perfect for exploring. As for crowds, November is like that chill party where it's just the right amount of people—you know, where you can actually hear your thoughts and not clash elbows at every turn.
Now, let's talk greenbacks. Yep, a massive advantage of hitting these places in November is they're easy on the pocket! Expenses tend to dip in November, making your travel dreams possible on a shoestring budget.
Now, buckle up folks! Let's dive into the 12 exceptional places to explore this November in the USA.
Believe me, by the end of our journey, you'll be packing your bags faster than you can say 'apple pie'!
Heading East: Discovering Atlantic beauty amidst the Foliage
Seasons change like moods, navigating from the sultry heat of summer to the introspective hues of autumn. The earth takes a moment to contemplate, adorning itself in a gorgeous palette of burnt oranges, rich reds, and delightful yellows before bracing for winter's cold embrace. If you're an autumn enthusiast like me—and put that pumpkin spice latte down, we're talking serious business here—there's no better place to chase the fall colors than the eastern part of the USA.
Exploring Upstate New York
Upstate New York during fall is a scene of a Thomas Kinkade painting—if Kinkade was also a die-hard autumn fan, that is. Trust me, friends, if heaven had a season, it would be an eternal fall in upstate New York.
Outdoor activities in Adirondacks
The Adirondacks, with their 46 high peak mountains, are the crowning glory of northern New York. Slap on your adventure boots and start with a hike along the crimson-canopied trails of Mount Marcy, where the view is so breathtaking, it'd make an Himalayan yak weep.
Driving through Whiteface Mountain Veterans' Memorial Highway.
Horseback riding through Lake Placid.
Kayaking in Mirror Lake.
You haven't lived until you've had a kayak paddle in your hands, cutting a path through still waters, with a kaleidoscope of colors reflected all around you.
Wineries in Finger Lakes region
Speaking of weeping, don't even get me started on the Finger Lakes wineries—crying joy tears at the sheer beauty of vineyards awash in autumn colors is a real thing, I assure you. From Dr. Konstantin Frank Vinifera Wine Cellars to Wagner Vineyards – tear up (in joy, of course) at the sight of vines heavy with ripe grapes, nestled between rolling hills painted in all the shades of an autumn sunset.
Wine tasting at Standing Stone Vineyards.
Get lost in Three Brothers Wineries and Estates.
Picnic lunch at Lucas Vineyards.
Nothing screams fall louder than sipping on a robust Pinot Noir, surrounded by a landscape drenched in hues of russet and gold.
Sightseeing in Hudson Valley
Then there's the Hudson Valley. Sigh. So beautiful, it would make a poet out of a potato. Landscapes so dramatic, they'd feel like an artist's wild imagination. If you don't walk the Walkway Over the Hudson State Historic Park, have you even visited New York during Autumn?
Drive along the Taconic State Parkway for stunning scenic views.
Picnic at Bear Mountain State Park.
Visit the gorgeous West Point Academy.
There's a special type of magic in the autumn air of Hudson Valley that no pumpkin-spiced anything can replicate.
Coastal Splendors of Maine
Speaking of heading east, one of the best places to get lost in the mesmerizing colors of autumn is undoubtedly the fabulous state of Maine. Majestic trees, changing hues, and coastal breezes combine to form a symphony of sensations that will make you feel alive. Maine's pretty good at showing off the coastal splendors.
Lighthouse hopping along the coastline
Wanna hear a secret?
The coastline of Maine houses more lighthouses than your average garden has gnomes. Imagine being perched atop one whitewashed lighthouse with the sea beneath you, taking in all the shades of fall sprawling in the distance. It's a different aura that Maine offers with its lighthouses – one that's dreamy and dotted with a zing of adventure. You know, the kind of adventure where Sherlock Holmes meets Indiana Jones.
Lobster feasting in local fishing villages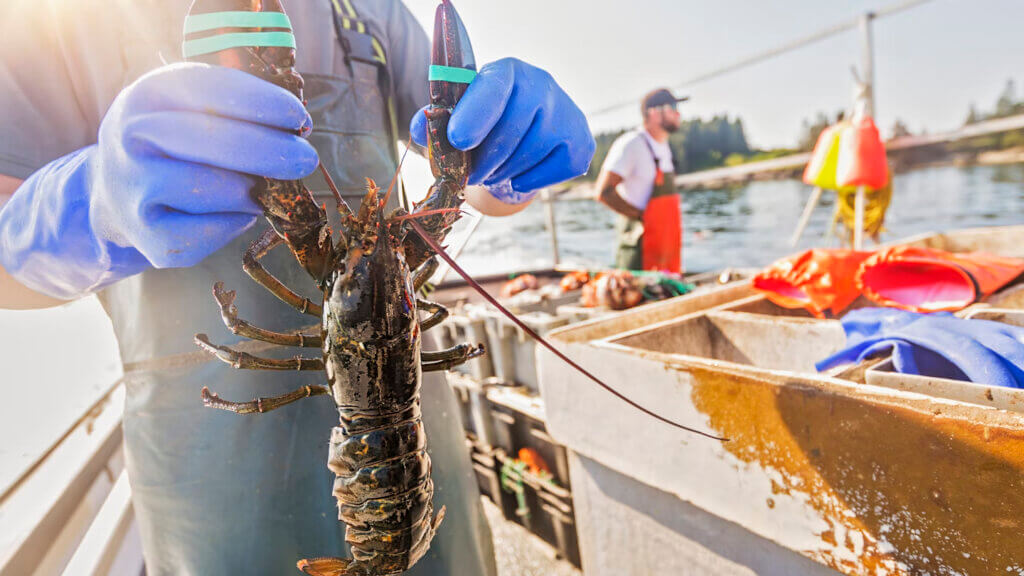 Alright, they didn't tell me this was part of the job. I swear.
But who am I to complain when it involves mouth-watering lobster feasts in local fishing villages?
We're talking juicy Maine lobsters here! For those of you who hail from non-crustacean regions, lobster tasting in Maine is a bit like wine tasting in Napa—just much, much butterier. This culinary tour-de-force will make your East Coast voyage not just an epic "eye-gasm" but also a symphony of "mouth-gasm."
Hiking in Acadia National Park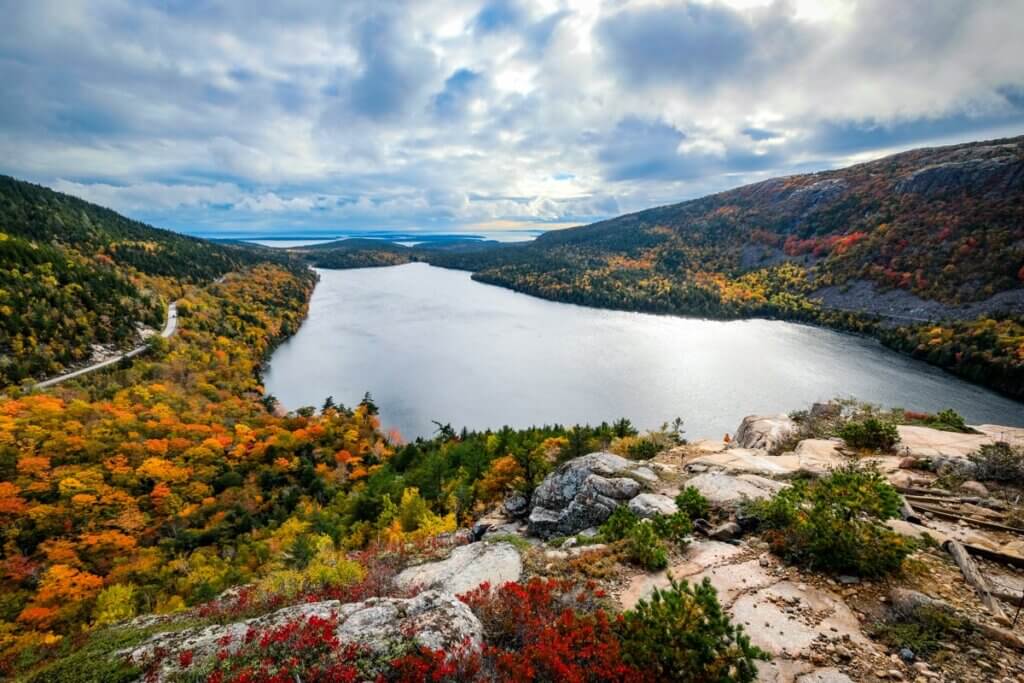 Oh boy, where do I even begin with Acadia National Park?
I'll put it – it's nature's grand theater. Every curving path, every moss-lined trail, and every breathtaking cliff unfolds like a dramatic act in a marvelous play. The autumn colors lend an extra layer of enchantment to the landscape, painting scenes straight out of a fairy tale. It calls out to the wanderlust in you, whispering, "Grab your boots. Let's tread places only the falling leaves have tread."
Don't miss the sunrise from the top of Cadillac Mountain – it's a doozy! You'll be among the first in the USA to see the day's light.
City Vibes in Boston
Howdy, fellow wanderers!
Ready for a deep dive into Boston's crisp, colorful autumn? Buckle up and keep your eyes peeled for the flush of fall in every nook and cranny!
Embrace the Rich Past at the Freedom Trail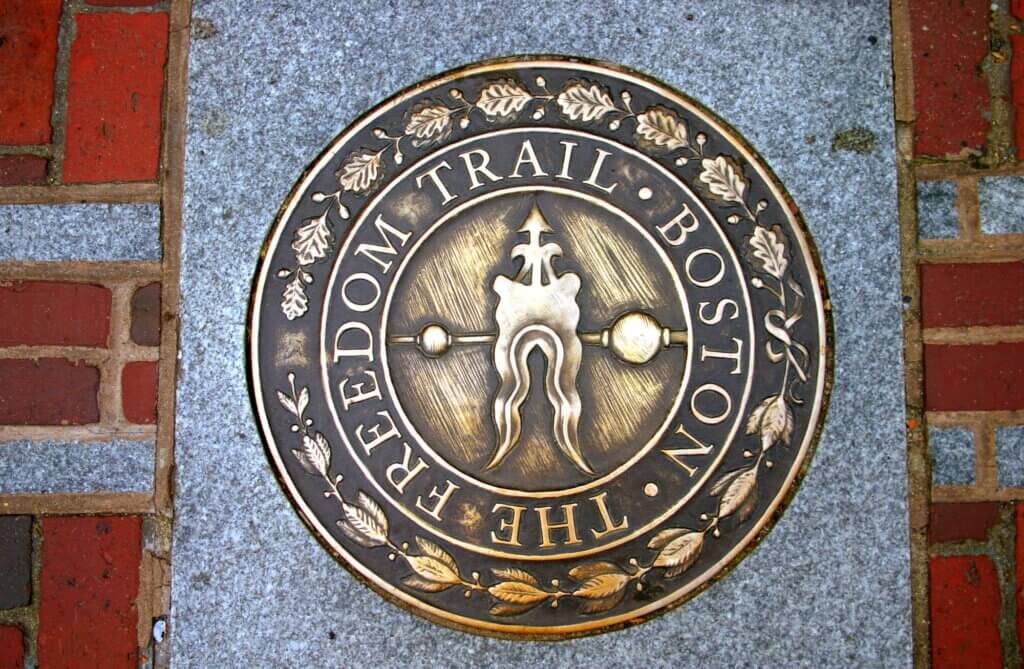 Remember how your heart used to race during those school field trips? I bet it was nothing compared to the thrill of exploring Boston's Freedom Trail, where every cobblestone screams history.
Dotted with 16 official sites, this 2.5-mile long red-brick trail is like stepping into a time machine and rewinding to the American Revolution era. Have you ever laid your hands on something that witnessed the birth of a nation? If not, bring a lovable nerd along—though the Colonial-era costumes and air of mystery would make anyone's heart skip a beat!
Indulge in Seafood Specialities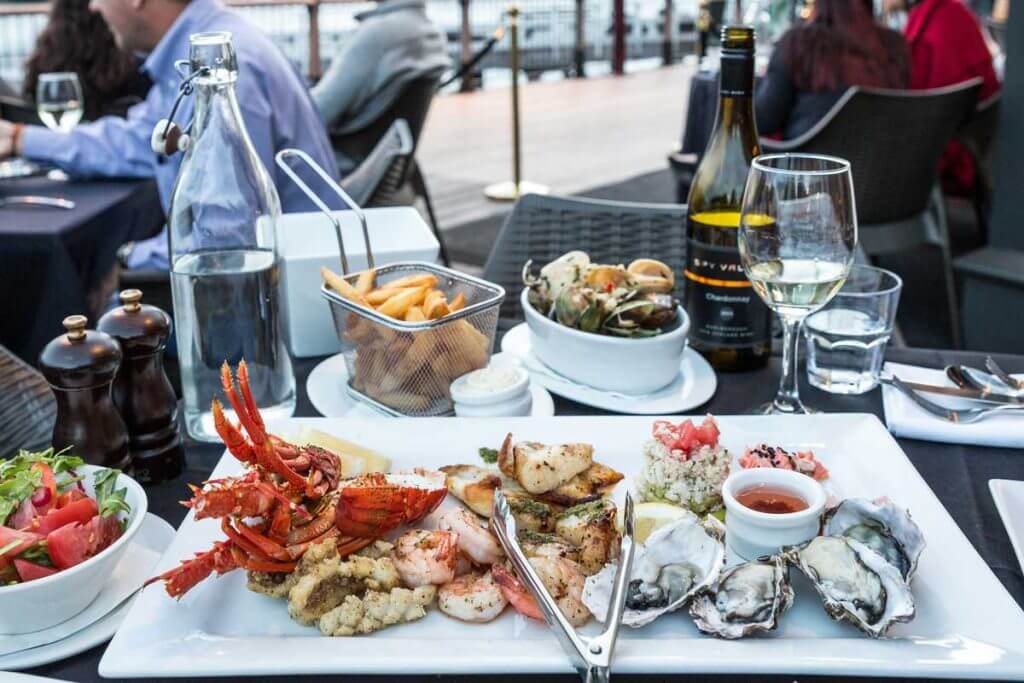 So, you're in Boston and have yet to try the seafood? Cue the horror movie screams!
Trust me, there's something about the New England Clam Chowder that makes you feel like you're wrapped in a warm hug. Or the Lobster Rolls—absolutely divine with that lightly toasted, buttered roll cradling the succulent lobster.
Thanksgiving turkey, who? Boston's wicked excellent seafood might just become your go-to comfort food this November!
Experience the Vibrant Art and Music Scene
As the sun sets, the city dons its dazzling spirit, and the Boston Symphony Orchestra tunes up its instruments.
Craving live music? You bet the city's got you covered with jazz clubs and indie music epicenters—man, Boston can make your ears dance!
But it's not just music. Take a stroll in South End's SoWa Art District, and you'll feel like Alice wandering in Wonderland. The city's knack for making any wall vibrant and worth a selfie is just… magical.
I get it—Boston has that effect on us. Makes us lose track of time. Makes us hate the return ticket.
But remember folks, that's the Boston Effect: Getting you hooked to history, drowned in delicacies, and lost in a rhythm that won't let you tap your foot—it will make you want to waltz out in the open.
The South: Uncovering Warm November Destinations
Are you one of those people who find the richness of autumn irresistible? Do you crave to explore new adventures and experiences when the leaves start falling and the air smells of pumpkin spice? Then, my friends, this is your cup of warmth.
Let's go chasing the autumn's palette together, shall we?
Florida's Outdoor Adventures
Here, the air remains warm while the rest of the nation knits those winter scarves. Sunshine State, darling, you're an absolute gem in autumn!
Enjoying the amusement parks in Orlando
Can you picture this:
The golden afternoon sunshine warming your skin.
The smell of cotton candy.
The earth-shattering laughter of your kids (or yourself, I won't judge!).
It's not about getting on the scariest roller coaster; it's about the little things the magical world of amusement parks offers. Orlando, you sure know how to make happiness palpable!
Beaches and nightlife in Miami
Ahhh Miami!
As the moon takes guard, the city comes alive like a beautifully adorned bride. It's like a Samba dance; the rhythmic whispers of the waves, stars flickering like disco lights, and you, in your shorts, bewitching the shores with your barefoot dance.
Not your thing?
Well, don't get me started on the copious amounts of seafood and drinks the city offers. Whether you're a nightlife enthusiast, a beachcomber, or a foodie, Miami is the city to fall for!
Exploring the Wildlife at Everglades National Park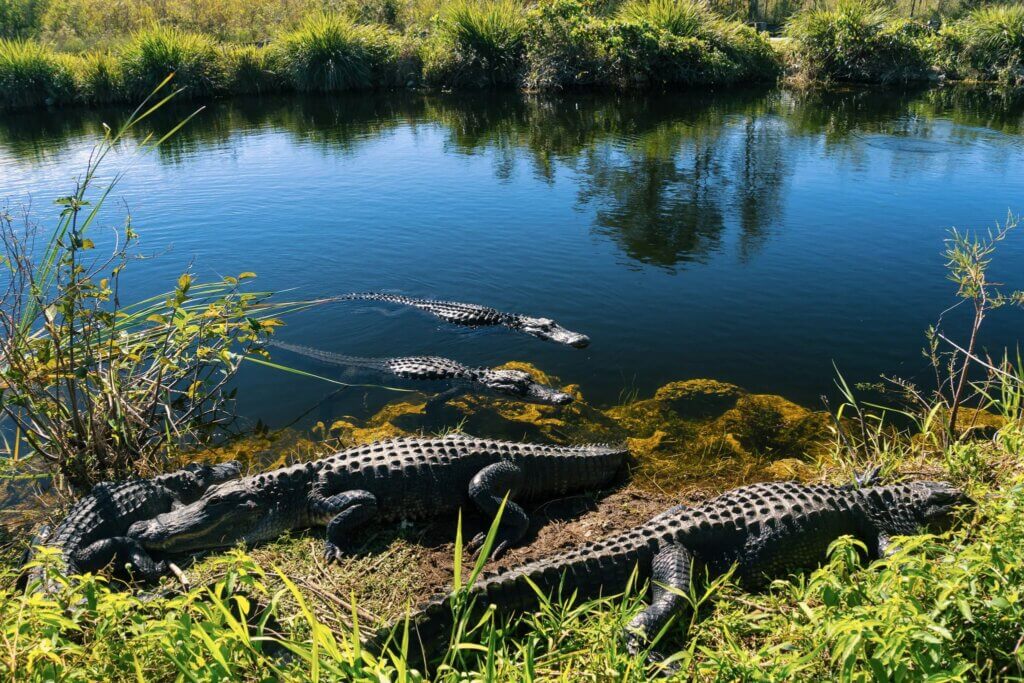 Imagine this scene, buddies: The setting sun gently coloring the sky in hues of orange and pink, and you, lazily gliding through the calm waters of the Everglades, gazing at an alligator basking nearby.
Sounds like an adventurous dream, right?
But hey, don't let this reptilian friend scare you; it's more interested in sunbathing than invading your canoe! Call it an adventure. Call it a close encounter with Mother Nature. Nevertheless, the Everglades National Park promises memories that'll warm your winters.
Life will always be adventurous for those who dare to step outside.
Delights of Austin, Texas
Austin, Texas, nestled in the heart of the Lone Star State, is an extraordinary gem to uncover, especially when you're chasing autumn's magnificent intoxicating palette.
Where else can you taste food like a party in your mouth and feel the lively beat of music coursing through every alley and corner?
Let me tell you, amigo, you're in for a treat!
Taste the Tex-Mex Cuisine
Now, anyone who's nibbled on a bit of Tex-Mex cuisine knows it's a melange of colorful bursts liken to the autumn leaves in full bloom. You'd be remiss not to chow down on a mouth-watering enchilada, a hearty bowl of chili con carne, or a well-stuffed breakfast taco.
Hell, why not take a detour for a culinary adventure to Matt's El Rancho, the self-proclaimed "King of Mexican Food"?
Legendary dishes: Can we discuss their creamy, dreamy Bob Armstrong dip? A cross between a plunge pool and a heaving gravy boat of 'queso' heaven, it's the kind of dish that screams, "Calories be damned!"
Authentic flavors: Nosh on Tex-Mex that's drenched not just in cheese but seasoned to perfection with a blend of traditional Mexican spices and a Texan twist.
Foodie favorites: Remember their Sizzling Fajitas, a gastronomic spectacle with grilled meats and veggies that arrive audibly sizzling and steaming.
"The trouble with eating Italian food is that five or six days later, you're hungry again." – George Miller
A Visit to The State Capitol
The next thing in your itinerary should be the State Capitol— an enduring symbol of Texas's larger-than-life persona.
Majestic structure: The pink granite building towers the Austin skyline, and it's darned hard to miss (Trust me, I've tried).
Historical heft: Stroll through the hallowed halls with paintings and plaques, unraveling a rich tapestry of Texas history.
Blooming beauty: You heard me right. The autumn foliage at the Capitol Grounds makes you want to burst into a round of poetry!
"Autumn…the year's last, loveliest smile." – William Cullen Bryant
Live Music Galore
Austin, without a doubt, stakes a firm claim to being the "Live Music Capital of the World."
Variety is the spice: On any night, you can enjoy over a hundred live music performances, from blues to rock, jazz to country, and everything in between.
The Vibrant Venues: You might fancy a gig at the cozy Cactus Cafe, the iconic Continental Club, or the rollicking Moody Theater, home of ACL Live.
Barefoot or boots: Regardless of whether you've got rhythm in your bones or two left feet, you'll find a beat that moves you in Austin.
Remember to bring your dancing boots to Austin.
"Music is to the soul what words are to the mind." – Modest Mouse
Well, my friend, that's Austin for you. A city that marries Southern charm with quirky individuality doused in a wild Texan spirit. So, what are you waiting for? Grab your cowboy hat, family, and a sturdy appetite— Austin beckons, and it's a call hard to ignore when you're chasing autumn's palette. Saddle up!
Louisiana's Cultural Wonders
For those of you orchestrating a November wanderlust-infused escape, let me acquaint you with the vibrant, awe-inspiring symphony of autumnal hues that echoes through America's heartland. And, if we're talking autumn splendor, it would be a severe injustice not to spotlight the cultural powerhouse of the Deep South: Louisiana.
So fasten your adventure belts as we embark on an exploration of Louisiana's eccentric milieu. This journey promises to be as heartwarming as grandma's pecan pie.
New Orleans' Historical French Quarter
New Orleans, affectionately and deservingly termed the 'Crescent City, ' bubbles with an irresistible melange of historical allure and contemporary vivacity. Nestled within the city's myriad attractions sits the historic French Quarter, as if plucked straight from a Salvador Dali painting.
Inspect the intricate ironwork of the balconies and the asymmetry of colorful townhouses, and catch a glimpse of the 'laissez-faire' lifestyle by wandering down the alleyways paved with centuries-old cobblestones.
Swamps and Bayous Tour
Forsooth, the swamp and bayou tours emanate an aura of haunting beauty and raw wilderness that can make even the bravest of hearts shudder delightfully. Yes, you heard right, delightfully.
Exploring Louisiana without delving into its swamps is like having beignets without powdered sugar. Pointless and sadly disappointing.
Cruise along the murky, algae-tinted waters nudge past moss-draped cypress trees while the chorus of swamp crickets plays in the background. Keep your binoculars handy, for the Bayou's secret residents, from bashful raccoons to slumberous alligators, might pop a hello. Gaze in awe at the wild scenic ballet unfolding around you, and don't forget to take a moment to appreciate the understated magnificence of Mother Nature.
Cajun Cuisine Tasting Tour
Here's my personal favorite – the Cajun cuisine tasting tour.
Yeah, all the delicious, over-the-top, flavorful touches that Louisiana uses to keep the foodie in me satiated. This kind of taste-bud awakening mediation is hard to replicate, folks.
Savoring the hearty gumbo, taking a crunchy bite of the fried catfish, or swirling the spicy crawfish étouffée in your mouth is like exploring Louisiana's cultural roots, one bite at a time. Each mouthful makes you feel like a participant in a parade, where each float caters to a different sense.
"Eating is a sensory experience, so let your taste buds lead the way."
Indeed, Louisiana's cultural wonders are as intricate and expansive as the threads of Spanish moss hanging from a cypress tree. So, dear friend, join me this November as we delve into the eclectic wonders this deeply southern state offers.
In the Mid-West: Juxtaposing Urban Hustle with Rustic Charms
Chicago's Rich Cultural Tapestry
Chicago, you cheeky Windy City, you're as gorgeous as the day is long. Now, I ain't gonna gab about stuff you'd find on a yawn-worthy postcard or a stereotypical fridge magnet — that ain't my style. I'm here to pull back the curtain a bit and show you the heart and soul of this city.
So, buckle up 'cause we're diving deep into the bedazzling concrete jungle that is Chicago this fall.
Art and Culture Immersion
Let me tell ya, Chicago is like a treasure chest brimming with cultural jewels.
On any given day, you could easily stumble into a modern art exhibit or a jazz jam session, and that's just scratching the surface.
The Art Institute of Chicago? Oh boy, hang onto your hats! It's chockful of masterpieces by Van Gogh, Cassatt, and Monet — and that's just the old-school stuff.
They have modern marvels too. This place buzzes with creativity like a neon sign in a late-night diner! Here's my two cents: if the easel and the paintbrush aren't your cup of tea, worry not. The city is a melting pot for music and dance as well. Pull up a seat at a Lyric Opera performance or bob your head to a rhythm and blues gig. It's a feast for the senses, my friends.
Iconic City Skyline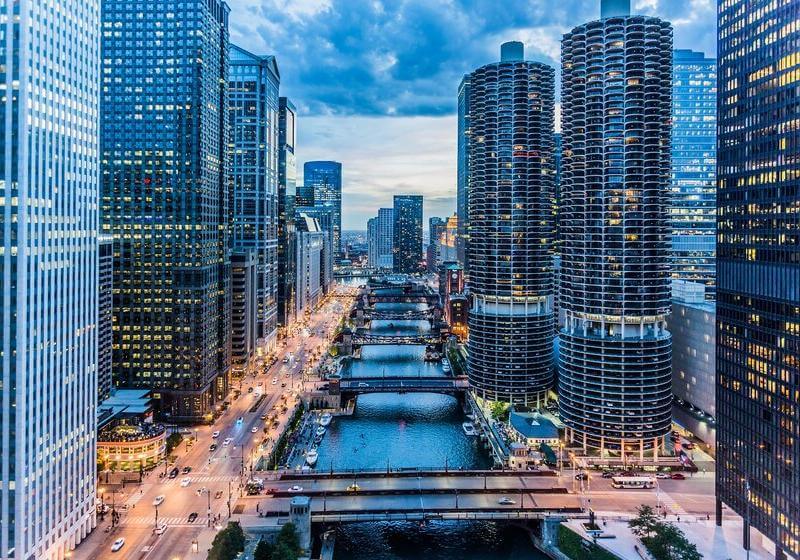 But culture ain't all we got here in Chicago — not by a long shot.
The city's skyline is a panorama of architectonic wonder that dances with the horizon, reflecting magnificent hues of crimson and ochre during the fall. Trust me when I say a stroll down downtown, with a hot pumpkin spice latte in hand, is nothing short of magical this season. You can witness giants like the Willis Tower and John Hancock Center standing tall and bold against the autumnal backdrop.
There's something about that kind of grandeur — it stays with you.
Comfort Food Journey
I'm letting you in on an open secret.
To fully experience Chicago, you need to eat your way through it. So, prepare to sink your teeth into the city's delectable comfort food scene. The fall has a remarkable effect on the city's food. The already mouth-watering deep-dish pizzas get flavors with fresh autumnal produce. The meaty hot dogs — ah, a joy! Don't even get me started on the city's famous caramel and cheese popcorn.
The buttery caramel twirling around the sharp cheddar — your taste buds will thank me.
"Chicago is an October sort of city even in spring." — Nelson Algren, Chicago: City on the Make.
Wisconsin's Outdoor Activities
Hey, let me let you in on a little secret.
When it comes to chasing the radiant glow of Autumn, the glorious melt of golds, bronzes, and fiery reds, Wisconsin just so happens to be one of those to-die-for destinations that find its way onto every travel enthusiast's enchanted list! Not only is Wisconsin royally blessed with natural sights, but there's something to suit every fancy. If you're the outdoorsy type, you're in for a treat. Allow me to whisk you off on a virtual tour of the best places to visit in Wisconsin this November.
Now, grab that pumpkin-spiced latte, sit back, and brace yourself for severe wanderlust symptoms!
Exploring Door County
Door County, ah, where do I begin?
This place is like the embodiment of an impressionist painting. Imagine this: translucent aquamarine waters kissing pebbly shores, apple orchards and vineyards stretching as far as the eye can see, and the thunderous climax of red and gold leaves raining down from looming trees.
What's not to fall in love with?
But Door County isn't just a sight for sore eyes.
Grab a sturdy pair of boots and set off on a voyage among its miles of walking and hiking trails encompassing ten lighthouse sites and five state parks. Ever picnic in a historic orchard? Pack some local cheese and bread, and you have a rustic lunch in the heart of nature. As the sun sets, find a spot amongst the sand dunes and let the constellations twinkle and wink at you in the night sky.
Now that's what I call a day well spent!
Adventure Activities in Wisconsin Dells
If the adrenaline junkie in you is itching for some action, Wisconsin Dells has got you covered.
Affectionately termed the 'Waterpark Capital of the World,' this place is teeming with thrills and spills for every age. Imagine swishing and swooshing down a slide, the cool autumn breeze whistling through your ears – talk about exhilarating downtime!
There's more to Wisconsin Dells than just water rides, though (yeah, seriously!). From rock climbing to zip-lining, there's never a dull moment in this action-packed Wonderland. When the sun begins to lower, finish your day with a heart-racing haunted house tour and revel in the spooky season.
Now, hold on; let's remember the natural beauty the Dells has up its sleeve. Boat tours provide a first-class seat to witness towering sandstone cliffs, all dressed up in their autumn finery.
Dairy Product Trail
A trip to Wisconsin would only be complete with venturing down the state's renowned dairy trail. Throw yourself into the creamy, dreamy dairy world at the charming farmstead cheese factories and hear (and taste!) the heartwarming stories behind each curd.
Feeling brave?
Put your taste buds to the ultimate test with the eccentric Limburger or the punchy Blue cheese. For the faint-hearted, the mild Colby or sweet Cream will surely be an instant hit. Ah, and butter… don't get me started about butter. You can practically hear the moo in each velvety and creamy spoonful.
Oh, and let's not forget about the ice creams that will give your grandma's secret recipe a run for her money.
Ohio's Hometown Feel
Brace yourselves, folks!
Buckle up your seatbelts because we're about to embark on an eclectic tour of Ohio, a state whose charm is often downplayed.
I've got an itinerary locked and loaded that will shatter that misconception into a gazillion pieces (bam!).
Sightseeing in Columbus
If you've considered visiting Ohio before, you'll likely be thinking about the pulsating, fiery heartbeat of the state, the city of Columbus. "Just another city," you may say—but oh boy, how wrong you are!
Columbus, the vibrant capital of the Buckeye state, throws its hands warmly in the air this November, calling everyone to rush to the riot of colors. The city's Autumn feels like a once-in-a-lifetime experience—think foliage magically morphing into a fiery palette that can make even the most seasoned artist's mouth drop. The Scioto Mile stirs up a feast for the eyes with miles of parkland punctuated by art installations, interactive fountains, and a free-climbing wall.
Don't forget to pack your camera—trust me, there will be a myriad of opportunities for breathtaking snaps sure to make your Instagram followers green (or should I say golden and burnt orange?!) with envy!
Amish country visits in Holmes County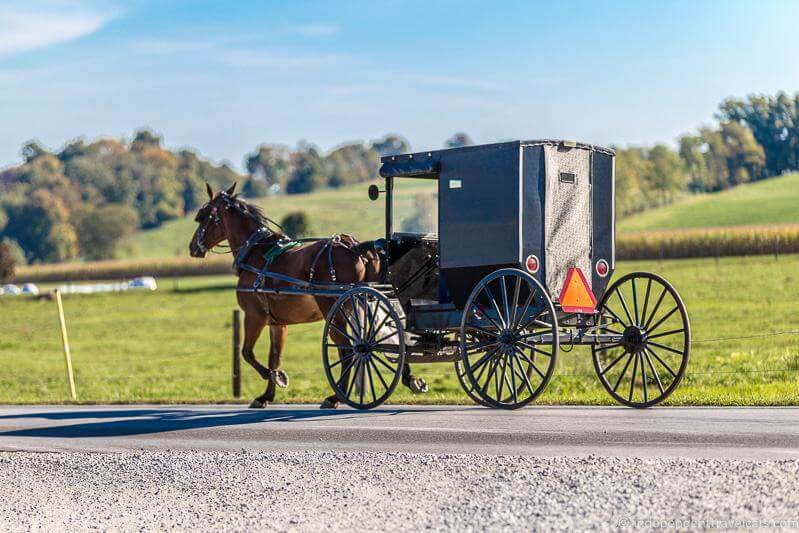 Onto our next stop—detour from modern city life to the straightforward, unfettered charm of the Amish country. Holmes County, aka "Amish Country," is where time slows down, and living in the present becomes an everyday reality.
The county is rich in culture, handicrafts, and tradition. Imagine horse-drawn carriages meandering along winding roads, handcrafted quilts fluttering in the breeze, and Amish families living in harmony with nature. The calming rhythm of life here is a breath of fresh air in this rollercoaster of a world, making you wonder if time travel isn't just a possibility but a reality.
How about joining an Amish barn-raising? Yes, yes, it sounds straight out of a Hollywood movie, but trust me, it's a thing—real and tangible. So, you've been warned: prepare for some Amish-style volleyball or beard trimming!
Local food exploration
Are you a foodie like me?
Nodding your head?
Fabulous!
Because we're about to dive headfirst into an array of culinary delights that'll have your taste buds dancing the salsa!
Ohio is famous for its mouth-watering comfort foods that epitomize the essence of the heartland. Go ahead, indulge in a steaming bowl of Cincinnati chili, or chew into a tender, juicy Polish Boy sandwich. The food alone is worth the trek! And, of course, don't forget to quench your thirst with a gulp of Buckeye State's local craft beer overflowing with flavors, a testament to the grown-to-brew concept.
However, if you're visiting during the autumn season, the show's star is definitely the apple cider (with a fresh sugar-coated doughnut on the side, perhaps?). It's a liquid hug for your insides, perfectly capturing the essence of a crisp autumn day in Ohio.
Heading West: Soaking up the Pacific Sun
Chasing Autumn's palette across the USA is like rafting on a river of gold, red, and orange. You'd better believe it's a trip worth making every year! Oh, don't worry, don't worry! I'll walk you through all the beautiful places where fall's magic truly sparkles.
Talking about glistening, let's turn our compasses towards the west and prepare to soak up some Pacific sun!
Arizona's Unique Landscapes
Mother Nature really outdid herself with Arizona! Crimson canyons, sprawling deserts, and hiking trails will make your heart skip a beat – it's like a colossal, outdoorsy theme park for us nature-loving folks.
Grand Canyon visit
You haven't lived until you've seen the Grand Canyon in November.
I kid you not, buddy!
With the sun setting over the undulating layers of red rock, it's like peering into the earth's soul. You'll sense the summer's sizzling heat, making way for the lovely chill of Autumn. The lesser crowds make it even more of a treat. It's a spectacle that stays with you long after you've dusted off the red Canyon sand from your hiking boots
Sedona's hiking trails
Now, I am no hiker, but Sedona's trails can make a mountain climber out of anyone.
Surreal. Imagine wandering through a landscape with autumn colors, the calm wind kissing your cheeks, and the marvelous red-stone formations of Sedona acting as your only compass.
Try the West Fork Oak Creek trail if you want some natural 'Autumn is here' feels – it's a picture straight out of a jaw-dropping fall foliage postcard!
Unique desert activities in Tucson
Think deserts are just about prickly cacti and stubborn camels?
Think again, my friend!
Tucson tosses that stereotype right out of the window. It's a fiesta of unique desert activities. Have you ever watched a hawk swooping down on its prey mid-flight at the Arizona-Sonora Desert Museum? Or gazed at the stars in a hot air balloon as the night blankets the Saguaro National Park?
Trust me, it's magic of a whole different kind!
"Autumn is a second spring when every leaf is a flower." – Albert Camus
California's Scenic Drives
California: the land of palm trees, sandy beaches, crystalline waters, and the ever-enchanting Hollywood sign.
But, my friends, it is also the land of spectacular Autumn's scenic drives that provide endless opportunities for an epic road trip like you've never experienced before.
Now, imagine you, your favorite road trip playlist, and unlimited miles of road with Autumn's palette coloring your backdrop. Yup, you can thank me later.
Pacific Coast Highway Road Trip
Did you get a craving for salt air with a side helping of dramatic clifftop views? If yes, then the Pacific Coast Highway (or, as the cool kids call it, PCH) is your sanctuary! We're talking about a 655-mile stretch from Northern California to Southern California that flaunts Mother Nature's fine artwork.
Driving down this highway in November is like winning a golden ticket to Autumn's best show. There is a crisp, cool breeze, a surreal ocean view on one side, and an array of vibrant fall tones on the other. The sight of red, gold, and amber leaves blowing across the highway is the chaos I live for.
So, grab a warm pumpkin spice latte and buckle up because this ride down the Pacific Coast Highway is nothing short of magic.
Wine Tasting in Napa Valley
Can we even mention California without tipping our hats off to the exquisite Napa Valley? King of the hill when it comes to wine country, this region transforms into an autumnal wonderland come November.
Imagine taking a drive through picturesque vineyards adorned with hues of fiery red, burnt orange, and golden yellows as you sip on some world-renowned Cabernet Sauvignon. I mean, if that doesn't scream "AMAZING," I don't know what does.
Wineries like Robert Mondavi and Stag's Leap Wine Cellars take on a different vibe, with the Autumn leaves forming a grand canopy over the vine trellises. Pack your picnic basket because, trust me, you'll want to make ample stops amidst this enchanting setting.
Lastly, I'd go as far as to say that the only thing better than a perfectly aged wine is the sight of Napa Valley bathed in autumn colors.
Exploring Yosemite National Park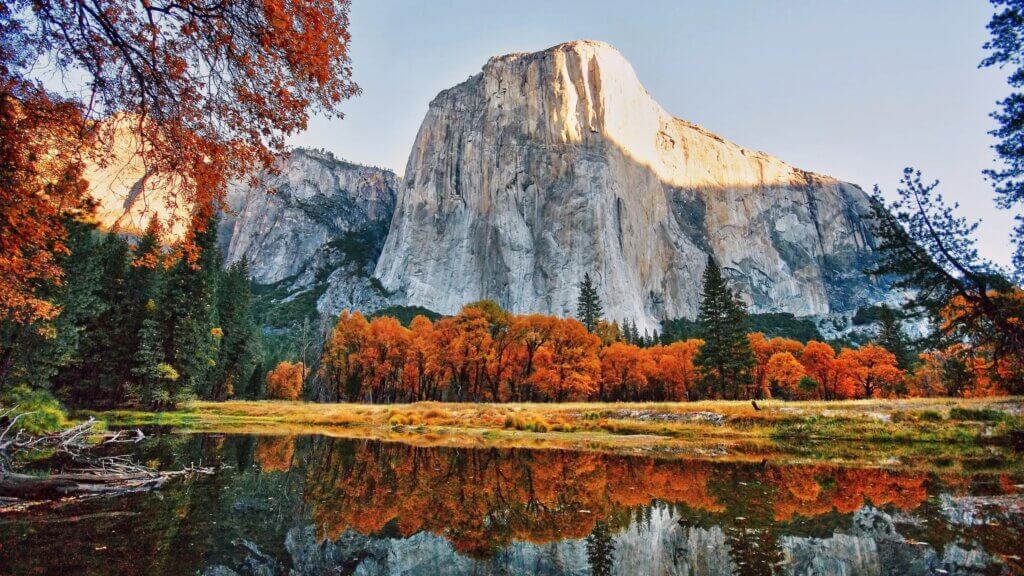 Strap in and unload your hiking gear because we're heading for the mountains! Yosemite National Park, a jewel of the Sierra Nevada, becomes a living painting in November. Lush green in summer turns into an earthy masterpiece, with yellow oranges, deep reds, and browns meshing together perfectly.
Be it the infamous El Capitan or the towering sequoias of Mariposa Grove, the Autumn wash over these landscapes is breathtakingly beautiful. The light from the California sun illuminates the waterfalls against the colorful backdrop, making for an unforgettable hiking or camping experience.
A walk down the Yosemite Valley or a picnic by the Merced River under nature's flame-colored canopy will make you feel small and yet so intrinsically woven into the grand design of life.
"Life starts all over again when it gets crisp in the fall." – F. Scott Fitzgerald
Hawaii's Tropical Paradise
Ah, Hawaii! Regardless of the season, this tropical paradise never ceases to offer nature's most vibrant color palette, and in November – well, let's say the Autumn hues get a juicy Hawaiian twist you wouldn't want to miss.
Here are some ways to thoroughly soak up the beauty that Hawaii has to offer this November.
Stunning beaches of Maui
The beaches in Maui are unlike any other. Picture this: you're laying on a blanket at Kaanapali Beach, feeling the warm sand mold to your body while witnessing the sun setting on the horizon, casting an array of reddish-orange colors across the sky. Ah, it's pure bliss!
This November, that rusty-red skyline gets a full-blown make-over – or "make-under," with a softer, cool palette – a delicate blend of misty grays and icy blues. The regular beach sights? Well, they take on new, more vibrant colors. Picture the turquoise blue of the waves set against the golden beach sands – doesn't that scream 'Instagram moment'?
Now, if you're an adrenaline junkie, Ma'alaea Beach offers world-class surfing, providing the promising chance to ride the enormous, daunting waves in November when the winter swells on the South Shore start picking up. And no, this isn't a challenge for you to get that 'sick' barrel shot. Or maybe it is.
Hiking Trails in Kauai
Leaving Maui, we swerve to Kauai, which features some of the best trails for a nature lover. Have you ever tried stomping through the mud, pushing branches away from your face? Sounds messy. But the Na Pali Coast's Kalalau trail is where you need to do precisely this (maybe pack some heavy-duty bug spray – just saying!).
Climbing from sea level to 800 feet, this trail offers stunning views of the Pacific, ending at Kalalau Beach. As you traverse through the lush greenery, the pops of fiery red and burnt orange from the trees intertwining with the November-clouded skies will make you stop in your tracks! Plus, watch out for the gleaming silversword plants, adding an iridescent sheen to your view.
Then there's the Waimea Canyon Trail, fondly called 'the Grand Canyon of the Pacific.' During November, the foggy weather blankets the canyon, creating a surreal view. Picture faint rainbows emerging from the distant waterfalls against the backdrop of the rough canyon ridges, their rusty red juxtaposing magically with the fog's mysterious white.
A Culinary Journey in Honolulu
And what's a trip to Hawaii without touching upon Honolulu's legendary culinary scene, where East meets West in a delectable confluence of flavors!
Visit Helena's for a pure Hawaiian culinary journey. Here, you'll get to taste traditional dishes like kalua pig, pipikaula, and lomi salmon, the local flavors enhanced with a twist of Autumn's essence as the chef incorporates the seasonal, harvest-fresh produce.
For your sweet tooth, head to Leonard's Bakery for their quintessential Malasadas – think of them as doughnut's exotic cousins. Imagine biting into a hot, sugary dough ball, the fluffiness giving way to the creamy, pumpkin-filled center. In November, they sass up their Malasadas with pumpkin filling, capturing Autumn in every bite!
Tips for planning and packing for a trip to USA locations to visit in November
Pulling off an epic autumnal escape in the good old US of A is like nailing a perfectly cooked Thanksgiving turkey—it's all in the preparation.
So, grab a coffee, your favorite notebook (or an app, if digital's your thing), and let's get planning!
Understand the Climate
First, remember that 'November' can mean multiple climates in the USA. You might be basking in the balmy breezes of Florida or bracing against the calm winds of Maine.
So, let's not let the weather play spoilsport, huh?
My advice?
Do a quick check of the local forecast for the places you plan to visit in November. That way, you'll know what to expect and can plan accordingly!
Book in Advance
What about November being a spectacular time to visit the USA?
Everyone knows about it—darn! But don't you worry, I have a trick up my sleeve. Book in advance, my friend. The early bird gets the worm, or in this case, the scenic autumn views!
Prepare an Itinerary
You might be the spontaneous, go-with-the-flow type, but trust me, an itinerary can be a real lifesaver when you're chasing Autumn across 12 locations. Keep a challenging but feasible schedule for each day, ensuring ample time to enjoy each location in its full glory.
Layer Up!
Remember when I mentioned the varying climates earlier? The perfect solution for that is layers. And let me tell you, it can be quite the fashion statement. Throw in a light sweater, a comfy jacket, light innerwear, and voila—you're ready to face any weather that November might throw at you.
Snazzy Shoes are a Must
You're chasing Autumn, my friend. It's going to involve some walking, possibly hiking. Don't forget to pack a comfortable yet stylish pair of walking shoes.
Don't Forget your Camera
This one's a no-brainer. Autumn is perhaps the most photogenic season, and you wouldn't want to miss capturing some beautiful memories.
Summary
As November beckons, the canvas of the United States comes alive with an array of captivating destinations. From the serene beauty of national parks adorned in autumnal hues to the bustling energy of cityscapes hosting vibrant festivals, these top 12 destinations promise unforgettable experiences.
Whether you're drawn to the tranquility of nature or the energetic pulse of cultural events, the diversity of options caters to every traveler. Embark on your November journey and create cherished memories in the remarkable landscapes and dynamic cities that make the USA a captivating tapestry of experiences.
Discover, explore, and immerse yourself in the magic of these handpicked destinations nationwide. Your unforgettable November adventure awaits!
Please do visit other interesting posts too:
FAQs
What makes November a great time to travel in the USA?
November in the USA offers a unique blend of experiences, from the breathtaking fall foliage in various regions to cultural events and festivities. The weather is often pleasant, making it an ideal time to explore diverse destinations without the peak crowds of summer or the harsh winter conditions.
Are these destinations family-friendly for November travel?
Absolutely! The selected destinations cater to various interests and age groups. Families can enjoy outdoor activities, cultural events, and sightseeing, suitable for kids and adults alike.
Will I find accommodation easily in these locations during November?
While November doesn't usually attract the peak crowds of other seasons, popular destinations might have increased demand due to specific events or holidays. It's recommended to book accommodations in advance to ensure availability.
What types of activities can I expect in these places in November?
Activities vary depending on the destination. Expect fall foliage sightseeing, cultural festivals, outdoor adventures, and seasonal events. Hiking, sightseeing, food festivals, and wildlife viewing are often popular during this time.
Are these destinations suitable for solo travelers in November?
Yes, many of the selected places are excellent for solo travelers. They offer a blend of safety, diverse activities, and opportunities for social interactions, making it a fulfilling experience for those traveling alone.
How do I best prepare for weather changes in November while visiting these locations?
Given the diversity of locations, it's wise to pack versatile clothing suitable for autumn weather, including layers, waterproof gear, and comfortable walking shoes. Checking weather forecasts beforehand can help in planning.