Unleashing Your Inner Wanderlust: The Top 10 Trendiest Travel Bags Every Modern Man Needs
Wanderlust, a term often associated with a deep desire to explore the world, has captured the hearts of modern men. It ignites a sense of adventure and curiosity, compelling them to embark on thrilling journeys.
As wanderlust takes hold, the need for quality travel bags becomes essential. These bags act as steadfast companions, ensuring that every adventure is not only convenient but also stylish.
Choosing the Right Travel Bag: Factors to Consider
Before selecting the perfect travel bag, there are several factors to consider.
Durability and Material
A travel bag's durability is crucial, as it withstands the rigours of exploration. Opting for high-quality materials such as rugged canvas or sturdy leather guarantees longevity, making the bag a reliable companion on countless adventures.
Size and Capacity
Selecting a travel bag with the right size and capacity is essential for efficient packing. Whether embarking on a weekend getaway or an extended vacation, the bag should offer ample space to accommodate clothing, essentials, and souvenirs without being bulky or cumbersome.
Style and Aesthetics
While functionality is essential, a modern man also values style and aesthetics. Choosing a travel bag that aligns with their personal taste and complements his overall fashion sense allows him to make a statement wherever he explores.
Functionality and Organisation
Modern men value efficiency, and travel bags with excellent functionality and organisation features are highly sought after. Dedicated compartments for gadgets, expandable pockets, and easy-access pockets ensure that everything has its place, enabling effortless organisation.
Top 10 Trendiest Travel Bags for the Modern Man
As the world of travel evolves, so does the range of travel bags available for the modern man. Here are the top 10 trendiest options that combine style, functionality, and durability:
The Classic Leather Duffel
Embodying timeless elegance and sophistication, the classic leather duffel is a must-have for any discerning traveller. Its versatility allows it to seamlessly transition from a weekend getaway to a business trip, all while exuding a sense of refinement and class.
The Stylish Backpack
The stylish backpack is an ideal choice for the modern man who values comfort and convenience. With sleek designs that effortlessly complement any outfit, it allows for hands-free travel while still making a fashion-forward statement.
The Tech-Ready Carry-On
In this digital age, having a travel bag equipped with intelligent features becomes essential. The tech-ready carry-on boasts dedicated compartments for gadgets and electronics, ensuring that modern travellers stay connected without compromising style and organisation.
The Adventure-Ready Hiking Pack
Designed specifically for outdoor enthusiasts, the adventure-ready hiking pack is the perfect companion for rugged terrains and exciting explorations. With notable features such as hydration pack compatibility and sturdy construction, every adventure is functional and durable.
The Sophisticated Briefcase
The sophisticated briefcase is ideal for business travel. It offers a professional and polished appearance while providing ample space for essentials. Its organised compartments allow modern men to navigate their work commitments effortlessly without sacrificing a stylish aesthetic.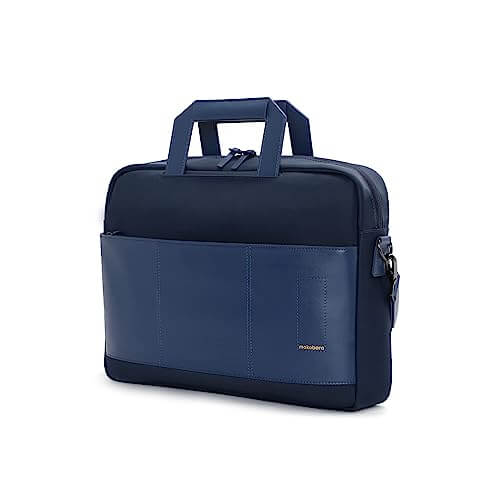 The Sleek Weekender
When embarking on short getaways, the sleek weekend is an excellent choice. Its compact size makes it easy to carry, while its stylish design ensures a fashionable statement even during brief escapes.
The On-the-Go Duffel Backpack
Blending the versatility of a duffel bag with the functionality of a backpack, the on-the-go duffel backpack caters to the modern man's desire for city exploration and outdoor adventures. Its adaptability makes it perfect for any occasion.
The Trendy Carry-All Tote
Ideal for day trips and beach getaways, the trendy carry-all tote strikes the perfect balance between spaciousness and fashion-forward design. Offering ample room for essentials ensures that modern men stay stylish while enjoying their adventures.
The Lightweight Rolling Duffel
The lightweight rolling duffel combines easy mobility with generous storage. Equipped with wheels, it becomes effortless to navigate airports and city streets while providing ample space for belongings without compromising weight.
The Innovative Expandable Luggage
The innovative expandable luggage offers adaptable storage options to meet varying needs. Whether embarking on a more extended vacation or indulging in a shopping spree, its flexibility ensures that every journey is met with convenience and style.
How to Care for Your Travel Bag
To maintain the longevity of your travel bag, proper care and maintenance are essential. Follow these tips to ensure it looks and performs its best:
Packing Hacks: Maximising Space in Your Travel Bag
Efficiently utilising the space in your travel bag is vital to ensuring you can pack everything you need. Consider these packing hacks to maximise space:
Exploring Iconic Travel Destinations: Bag Pairings
Pairing your travel bag with the destination you're heading to can enhance both your travel experience and personal style. Consider these bag pairings for iconic travel destinations:
Exploring Iconic Travel Destinations: Bag Pairings
European adventures perfectly match the classic leather duffel, as it exudes sophistication and elegance, complementing Europe's rich history and culture.
Exploring Asian cities calls for the stylish backpack, as it effortlessly blends in with the vibrant and dynamic atmospheres while providing comfort for long walks through bustling streets.
Island hopping adventures demand the trendy carry-all tote, which combines practicality with style and ensures you have everything you need for beach getaways in tropical paradises.
Eco-Friendly and Sustainable Travel Bag Options
Sustainable choices are increasingly important in today's world. Several brands have led the way in eco-conscious designs, offering travel bags that merge style and functionality with sustainability. Consider supporting these brands and their efforts to minimise environmental impact.
How Travel Bags Reflect Your Personal Style
Your travel bag is not just a vessel for your belongings but also reflects your style. By carefully selecting a travel bag that aligns with your preferences, you can express your individuality and make a fashion statement wherever your wanderlust takes you.
Travel Etiquette: Navigating Airports and Public Spaces
When using your travel bag in crowded airports and public spaces, it's essential to be mindful of travel etiquette. Respect others by ensuring your bag does not obstruct pathways or impede the movement of others, and always be aware of your surroundings to avoid accidental collisions.
Conclusion
Unleashing your inner wanderlust becomes even more enjoyable with the perfect travel bag. By investing in quality, trendy, and functional options, modern men can embark on their adventures with utmost convenience and style, allowing their wanderlust to flourish.
Please do visit other interesting posts too:
FAQs
Why is choosing the right travel bag important for men? 
The right travel bag enhances convenience, comfort, and style while travelling. It ensures proper organisation, protects belongings, and complements the modern man's aesthetic.
What should I consider when selecting a travel bag?
Factors to consider are size and capacity, durability, security features, comfort, style, and functionality. It's essential to choose a bag that meets your specific travel needs.
Are there different types of travel bags suitable for different occasions?
Yes, there are various types of travel bags. For short trips, a carry-on duffel or a backpack may be ideal. For longer journeys, a wheeled suitcase or a versatile travel backpack can be more suitable.
What are the top features to look for in a travel bag?
Some essential features include multiple compartments for better organisation, sturdy construction, TSA-approved locks, padded straps or handles for comfort, water-resistant materials, and easy accessibility.
Can I use these travel bags for other purposes besides travelling?
Absolutely! Many travel bags are versatile and can be used for everyday purposes like gym visits, commuting, or carrying work essentials. Their functionality and style make them suitable for various occasions.
How do I properly maintain and clean my travel bag?
Maintenance and cleaning instructions may vary depending on the bag's materials. However, general practices include wiping with a damp cloth, spot cleaning, and following any specific care instructions provided by the manufacturer.